Hiring top talent using an applicant tracking system without a job board integration is like:
🛶  paddling a kayak with spoons
🎉 throwing a party without sending any invitations
🍕 baking a pizza on a hot stone
I mean, some results will come out of it. But there are much smarter ways to handle talent acquisition.
If you want to find and hire key candidates, you must play offense. And that means posting job ads on the most popular job boards.
And this is where an ATS with a job board integration comes into play!
In this guide, you will learn the key benefits for recruiters from using solid software, and how to select the right applicant tracking system!
Let's go!
The Role of Job Board Integration
The Basics of Job Board Integration
Job board integration is the secret sauce that spices up your recruitment process. It's the magical link between your applicant tracking system (ATS) and a whole universe of job boards, both big and small. 
It's like having a superpower that lets you post job openings on multiple job boards straight from your ATS platform. No more manually creating and managing individual postings on each job board. Talk about a time saver!
And you know what's even cooler? You're not just saving time. You're throwing your job listings into a sea of potential candidates, extending your reach far and wide. It's like having your very own recruitment megaphone!
The Interplay Between ATS and Job Boards
Imagine the ATS as the nerve center of your recruitment operation. It's where all the magic happens. And the job boards? They're your boots on the ground, reaching out to potential candidates.
Once you've got a job opening crafted in your ATS, it's showtime! With one click, your job ad is off to the races, appearing on multiple job boards. As applications start rolling in, they're funneled right back into the ATS, no matter which job board they came from.
But the fun doesn't stop there. Your ATS isn't just collecting these applications—it's organizing them, screening them using your chosen criteria, and moving them down the hiring pipeline like a well-oiled machine.
But wait, there's more! The ATS and job boards also put their heads together on the analytics front. Your ATS keeps an eye on how your job posts are doing across different boards. It's like having a personal coach, giving you the scoop on which boards are bringing in the most and the best candidates. This intel is gold when it comes to planning your future recruitment strategies, helping you pick the winning job boards for your specific needs.
This dynamic duo makes your hiring process a breeze and supercharges your ability to find the right candidates quickly and efficiently. So understanding how the ATS and job boards work together is your secret weapon to make the most out of job board integration.
Applicant Tracking System + Job Board Integration = TRAFFIT
OK, since we're on the same page when figuring out why those two should align, let's dive into TRAFFIT — an end-to-end hiring solution trusted by over 5,000 recruiters and human resources managers across the globe.
Before we get into the details of job boards and recruitment marketing capabilities, let's briefly outline what you can do with TRAFFIT. 
This platform has an impressive history as an applicant tracking system powered with a CRM module, automation, and team collaboration tools. We're talking about a web app that enables businesses to:
But let's get back to job posting functions!
Handle job visibility with ease
The relationship between an ATS and a job board integration is like macaroni and cheese. And this is the case with TRAFFIT, where job posting is a part of our DNA.
How does it work? Let's say you want to post job ads and grab the attention of job seekers on Indeed, Talent.com, or Jooble. 
First, you go to your TRAFFIT dashboard and head to your profile settings. Next, in the Applications subtab, click that red circle and handpick a job board of your choice.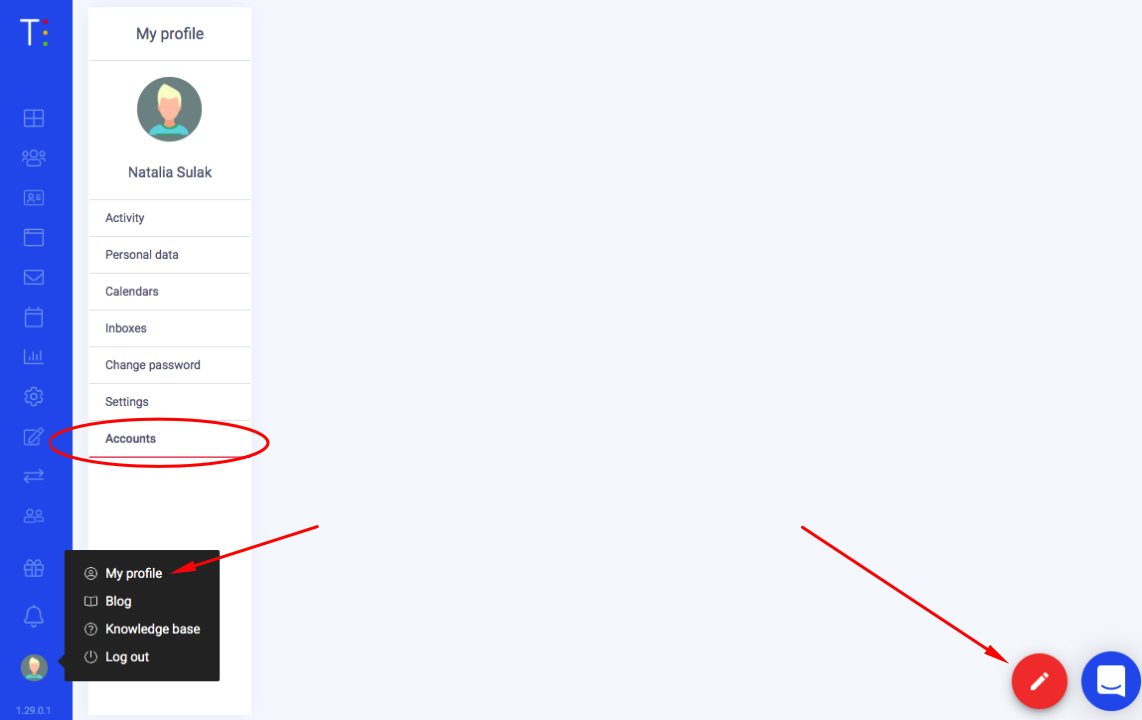 Ready for your next move? Great! You're about to add a new job post to your ATS! 
Once you tap that cool blue "add job" button, it's time to pick the right workflow to steer your recruitment journey.
Next, you need to enter your job description. If you're struggling with time and resources to come up with a compelling job ad, feel free to use one of our free templates!
Once you cover this part and set up the form your applicants will fill out, you will reach the final stage of your job posting.
With a few clicks, you can decide to publish your job ad on your career page, Facebook Jobs, LinkedIn, and selected job boards.
Hit the "Finish" button, and there you go! Your job opening is already paving its way to job seekers and the quality talent you need as an employer or an agency.
Create a career page in a snap
We just mentioned ⬆️ posting a job ad on your career page along with social media and free job boards. But what if you don't have one? Companies at the early growth stage often don't have separate IT departments or an in-house web developer.
The good news is, it doesn't have to block you! All you need to do to create a branded career site is use TRAFFIT's drag-and-drop page generator!
Looks pretty simple, right? Because it is! And the fun part of it is that it will take you just 5 minutes to build. Watch this video and find out how:
https://www.youtube.com/watch?v=AMOroy0wwp4 
Reach the best talent with the LinkedIn sourcing tool
Being super active on free and premium job boards is essential to each hiring process. But as real-life shows, injecting a job ad here and there might not be enough to attract the real deal.
Passive candidates — this is where you should double down your recruiting efforts. Especially in the IT world, they often wait for you to find and entice them rather than actively look for new opportunities. It's a challenging game, but their skills and expertise are 100% worth a shot.
How to search for them? What could be better than LinkedIn? It's an ocean of top talent! But sourcing activities can be time-consuming if you don't have the right hiring tools.
Here, our Chrome extension for LinkedIn sourcing can help you move the needle! Once you install it, you can add more candidates directly to your talent pool in TRAFFIT.
Take full advantage of Zapier integrations
The crucial aspect that makes or breaks applicant tracking systems is the ability to connect your recruiting software to other applications in your tech stack.
Web apps, for workforce management or not, never live in a vacuum. Companies use Slack, Google Meets (and other Google tools), and Microsoft Teams. You name them!
That's why TRAFFIT comes with the Zapier integration suite! 
How does it work? Once you integrate your TRAFFIT account into your other systems through Zapier, you can:
Sync your mailbox and calendar with TRAFFIT

Manage video interviewing

Notify others in your team every time you receive applications

Post jobs on multiple job boards

Conduct recruitment surveys

Track time spent on each stage of your recruitment process

Create tasks in your project management tools

and much more!
Streamline your talent acquisition
If you're one of the innovative recruiters that search for a robust hiring solution to help you reach more qualified candidates, you're on the right track.
By now, you know there are better ways to play it than jumping between job boards and manually adding job ads. Having recruitment software powered with a job board integration would be best.
Several applicant tracking systems are in the wild, most of which integrate with job boards. So to choose wisely, you need to zoom out and check whether or not your potential hiring solution comes with key features that will help you manage the entire recruitment process. And that includes an advanced recruitment analytics suite allowing you to make data driven decisions.
And TRAFFIT is your solid answer! Want to try it first? No problem! A 14-day free trial is right this way!
And if you want to check what we have under the hood, before creating your account, book a call with us, and we will answer all your questions!